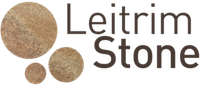 About Leitrim Stone
Suppliers of Architectural, Commercial, Building, Building Stone and Paving stone.
Leitrim Stone is a very popular choice of sandstone used extensively in modern construction projects in Ireland today.
Distributed in many counties throughout Ireland, Leitrim Stone is utilised in a wide variety of constructions and developments both Residential & Commercial as well as in Civic Buildings, Public Amenities and Churches.
Popular applications include:
Sculpture & Stone Carving